Various teams pulled together swiftly to support India in its efforts to tackle the shortage of oxygen supplies and hospital beds during the second surge of the COVID-19 pandemic. Read on below to find out more.
In support of India's ongoing battle against COVID-19, various teams (Operations, HR, Finance, Legal) from EssilorLuxottica have joined forces to respond swiftly to the humanitarian emergency in order to help employees, their families as well as the affected Indian communities.
Earlier this year, India was hit by a massive second wave of infections and deaths across the country due to the COVID-19 pandemic with a surge in infections, which began around mid-March and eventually reached a peak of more than 400,000 recorded daily cases by April. The crushing weight of the pandemic resulted in the collapse of the country's healthcare system - from shortages in oxygen supplies to hospital beds, antiviral drugs and coronavirus test kits - all the necessary tools required by any country to fight a pandemic.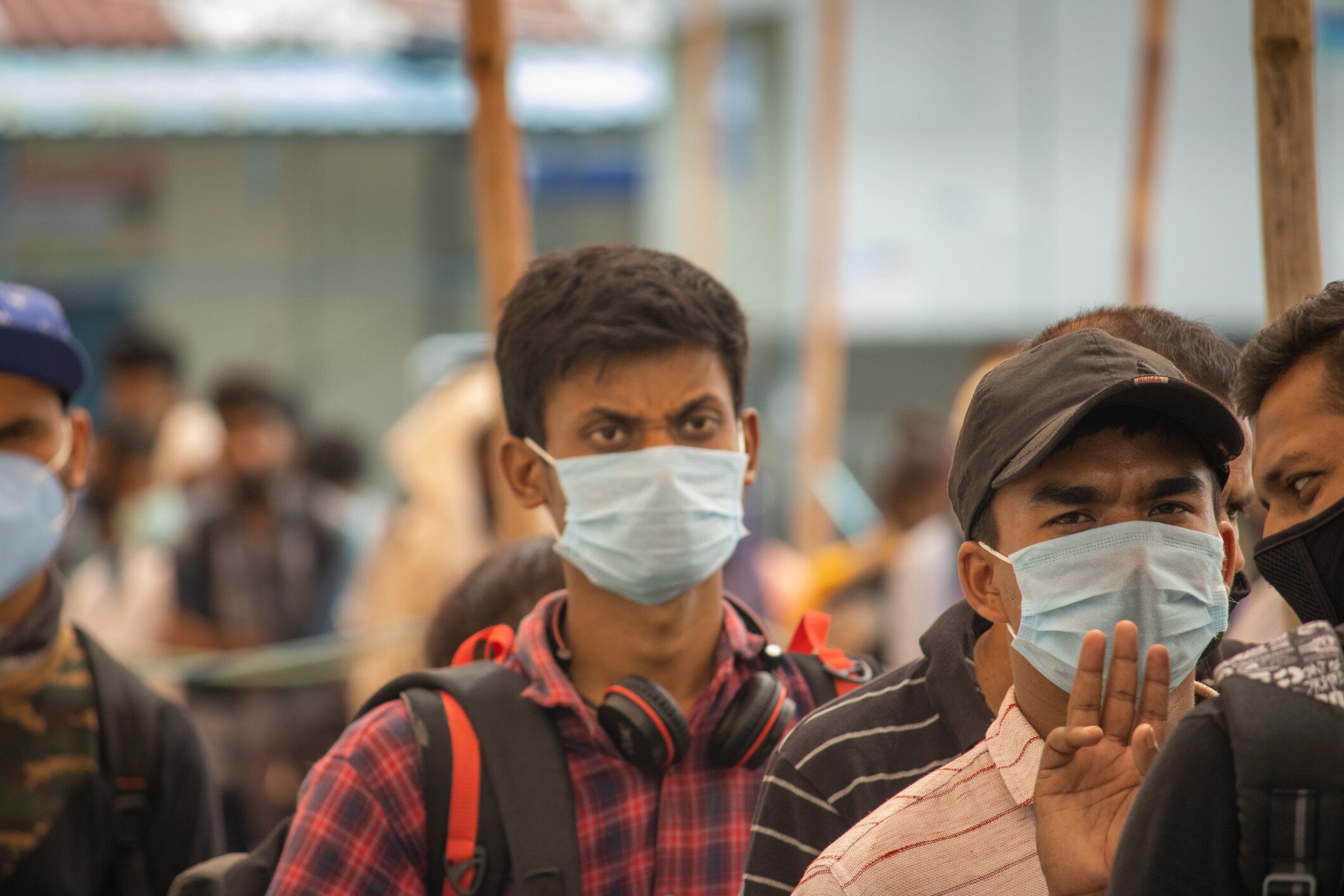 Stepping up to the plate and in true EssilorLuxottica spirit, the Company's subsidiaries in India took immediate concrete actions to tackle the shortage of oxygen supplies and hospital beds.
Essilor India Private Limited (EIPL) purchased several oxygen concentrators, with the help of its China offices, which were then distributed in fifteen locations across India particularly for those in need, including employees of Essilor, Luxottica, partner entities as well as their family members. In addition, a temporary quarantine center was set up in the Company's factory at Essilor Manufacturing India Private Limited (EMIL) Bangalore for employees and their relatives who required oxygen support and were unable to get immediate medical attention in hospitals or other healthcare facilities. The Company also continued to provide employees with easy access to COVID-related information on its corporate platforms to raise awareness of pandemic stress, home isolation, vaccination, and mental health.
Similar efforts were made by the Luxottica India team to tackle the COVID-19 pandemic. For example, a pool of oxygen concentrators was made available for employees and their family members and a COVID-19 task force was formed where HR members made it a point to check up on every affected employee on their wellbeing. In some dire cases, hospital beds, oxygen cylinders and isolation wards were made available to help facilitate better COVID management. In addition, regular health bulletins were published to keep employees updated on key information related to vaccination and good hygiene practices at work as well as during quarantine. A helpline was also set up for employees, their families and friends, to provide wellbeing and mental health support during the crisis. Due to a shortage of readily available treatment, a pool of commonly prescribed unused medication was offered to employees where necessary.
Since the onset of the pandemic, EssilorLuxottica's primary objective has been to ensure the health and safety of its employees worldwide, while supporting the industry and the communities where it operates. Last year, the Company donated over 2 million units of personal protective equipment to hospitals, public institutions, employees and partners across the globe. In France, tens of thousands of safety goggles, protective eyewear and face masks were donated to essential front liners including personnel from the security forces and healthcare workers. In Italy, on behalf of the Italian government, the Company has been producing approximately 150 million face masks.
These are only a handful of examples of EssilorLuxottica's collective efforts against the COVID-19 pandemic, and it does not end here